Absolutely, yes! Family-friendly design is attainable—no matter the style. I cannot stress this enough.
When you decided to have a family, you didn't lose your desire to have a beautiful home. That was never part of the equation. Beautiful things and kids can and should coexist.
When we design family homes it's so important that we know who lives in the home (kids, pets, etc.) and how you really live (like eating dinner in front of the TV more nights than you might want to admit). Then we want to know how you want to feel in your space (relaxed, happy, content, energized…it's up to you).
Family-Friendly Fabrics
Can you imagine having sofas, sectionals, chairs, and ottomans in beautiful, high durability fabrics which are stain-resistant, antimicrobial, odor-resistant, and earth-friendly? Imagine a red wine spill that you can just blot up.
There are fabrics that are gorgeous and easy to clean—catering to the way we really live. And, more times than not, at KEI we're using these performance fabrics in our design projects. It just makes sense.
A big part of having a magazine-worthy and family-friendly design is using the right elements.
Remember when we talked about how you want to feel in your space? Relaxed, happy, content. This is not just about having a beautiful space but also being confident in the fact that you can live in this space without worry. Yes… there are even velvets that make the cut!
Family-Friendly Rugs
It is important to use the right rug in your space—and there are so many different kinds. We primarily place wool or wool blend rugs in our projects.
I can hear your gasp! "Won't a wool rug stain?!?!" I usually answer this by saying that sheep live outside and wool has a natural stain barrier in lanolin. Wool will also stand up to high traffic areas and will have a lower crush value than a polyester rug.
A looped pile rug may not be the best option if you have furry friends. No one wants to be angry at their pet if a snag occurs. We'll often opt for a cut pile rug to make sure everyone is happy.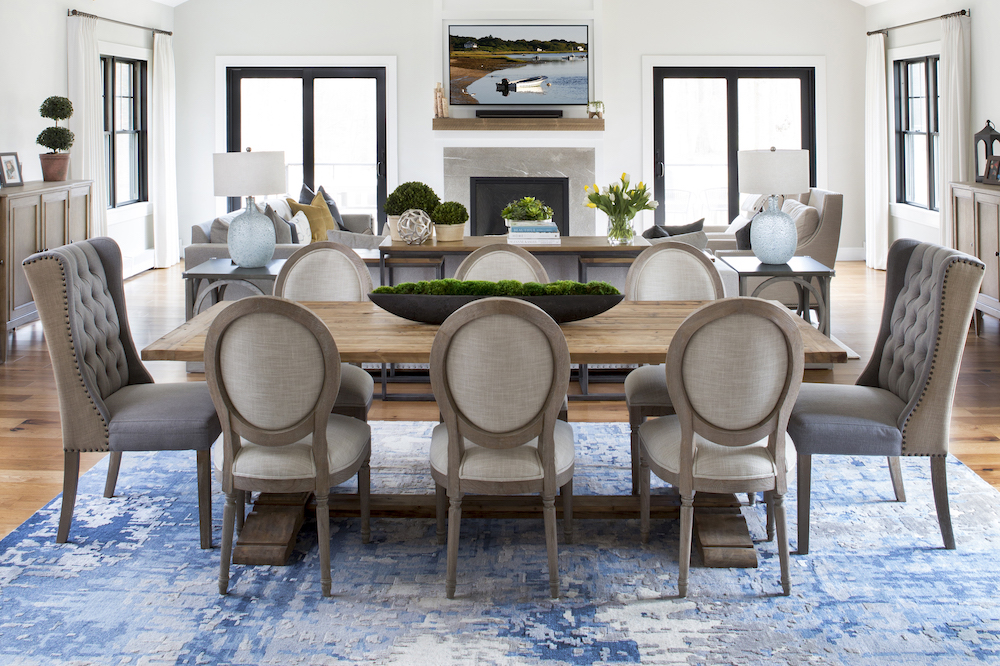 Family-Friendly Paint
Yes, paint finishes make a difference! Did you know that eggshell, satin, and semi-gloss paints will be easier to clean than flat paint?
We take this into consideration when compiling a paint plan for our projects.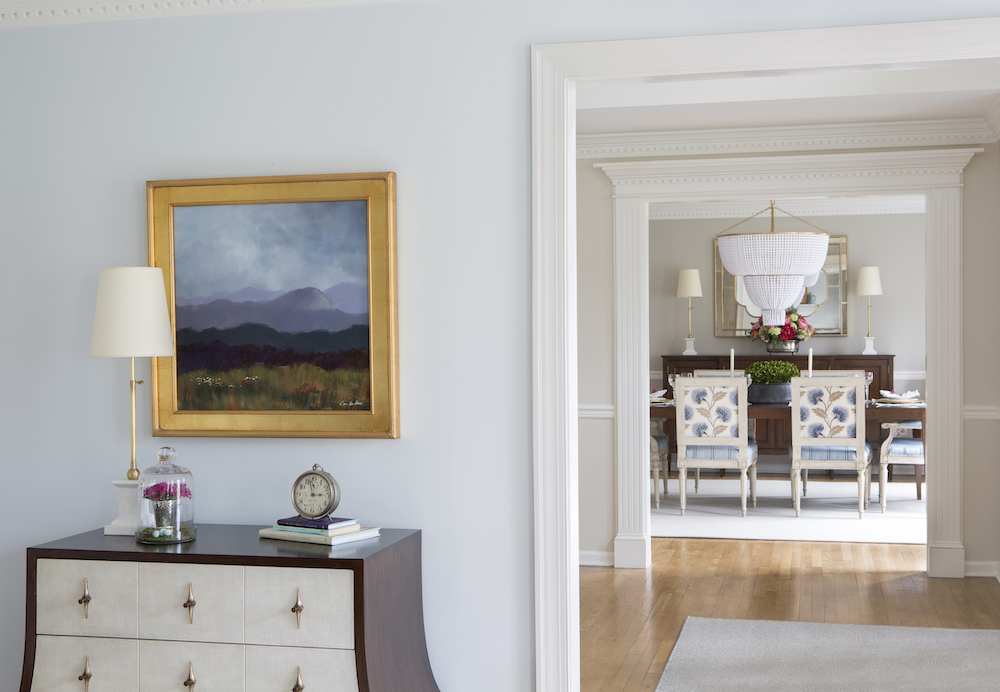 Insurance For It All…
We partner with a company that will come to our client's home and treat all upholstery (both fabric and leather), rugs, and window treatments with a protective shield from dirt and stains.
This treatment does not change the look, feel, or color of any materials in your home. The product used meets all government standards for Volatile Organic Compounds and is safe for people and pets.
The best part is that if anything happens in the next 18 months they will come out to clean that spot without charge. It is a magical service and we will set it up for you.
The key to making your home magazine-worthy and family-friendly is working with a designer who will be interested in learning how you live and how you want to feel in a space.
These are just a few of the things we consider when designing for our clients.
Magazine-worthy and family-friendly? It is possible and we do it every day! Want to learn more? Contact us.